In this course, you'll develop a breathing pattern and postural alignment that serve you well while clearing out old habits that work against you. You'll go from feeling stressed and drained to feeling focused and calm by learning to breathe efficiently with simple and accessible techniques to improve your mood, energy, and overall health.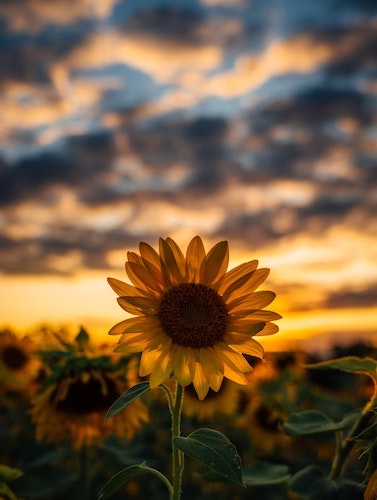 Before we get into the details, let's talk about who this course is for ...
It's for you if you'd like to learn more about the process of breathing and put it to work for you.
Maybe this sounds familiar?
Stress shows up in your breathing along with tension in your neck, torso, and low back
You've acquired the pull your shoulders back, hold your belly in approach to good posture
You're feeling stressed, irritable, distracted, exhausted, and/or out of balance
You're in the right place! I'm going to share the details of an optimal breathing pattern along with simple techniques and easy-to-implement practices that help you
transform the way you breathe.
By the end of this course,
you will have:
Learned the anatomical structures of breathing 
Experienced the dynamic process of normal breathing including the movement of the respiratory diaphragm and pelvic floor in relation to the breath
Discovered how to use breath as a gateway to affect your mood, pain, heart rate, gastrointestinal function, and more
Debunked common unhelpful myths about posture and breathing
Assessed and aligned your body to find your optimal breath
Created your own cues and process for finding what works for you
Integrated a healthy breathing pattern into yoga postures and movement transitions
Hear from Students of the Course
"I participated in the breathing course and nidra series with Jen in December 2020 and January 2021. I love Jen's authentic and easygoing style. She makes a whole lot of science very interesting and accessible to her students. She is approachable and engaging and able to discuss the applications of this material for various populations and lifestyles. I am surrounded by adults and children who need to learn these important lessons and thanks to Jen I am inspired and equipped to share with them. I have been practicing yoga for over 20 years and teaching for 8 years, and I am finding Jen's trainings to be in depth enough to satisfy the "human body nerd" side of me and they are also fresh and relevant to me personally."
- Mary Gualtieri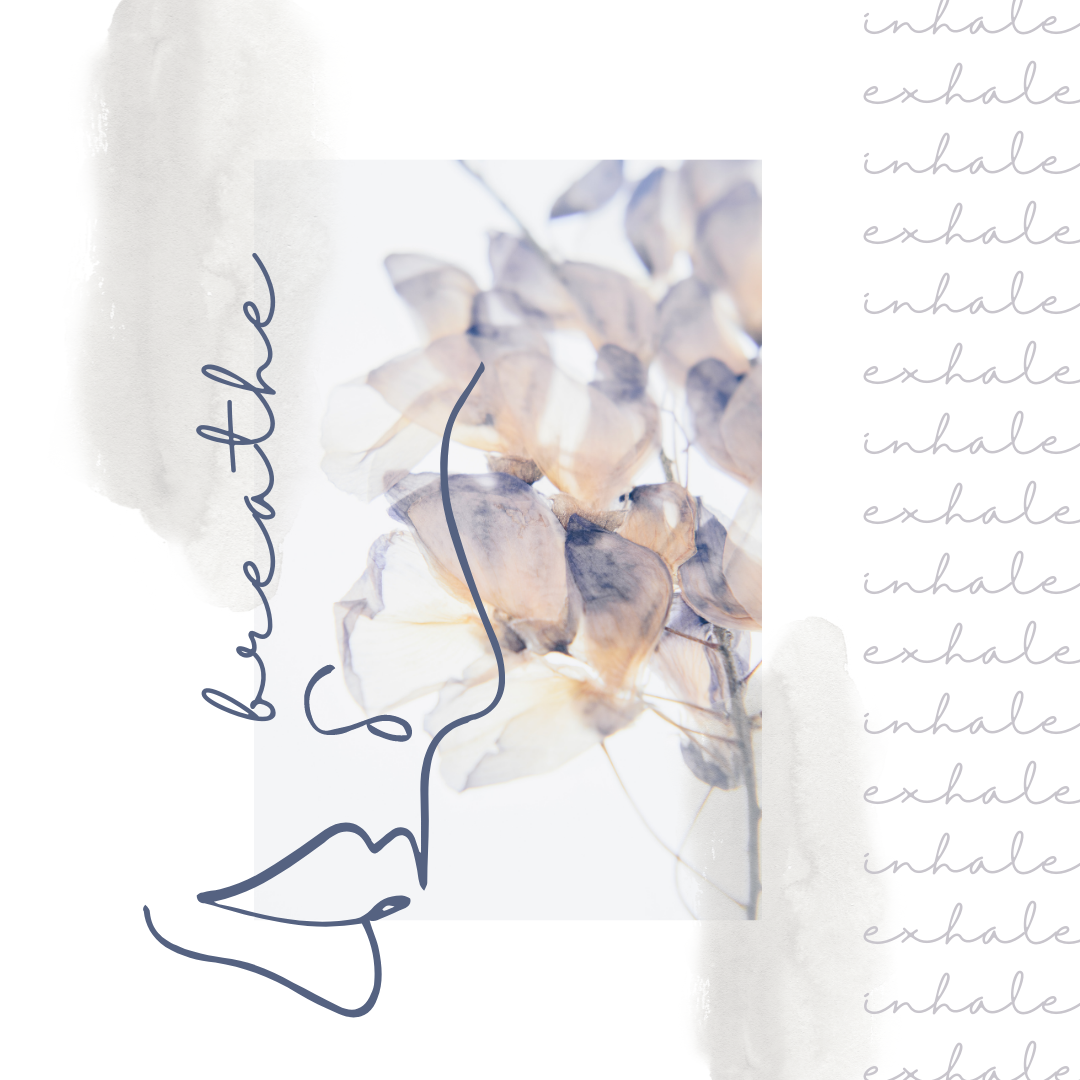 "By finding my optimal breath, I've been able to deepen my meditation and yoga practices as I'm able to effectively use my breath to clear the chatter in my mind and go deeper into my poses. Great course!"
-April
"I loved Jen's Optimize Your Breathing course! It helped me position my torso and pelvis for proper breathing and helped me feel how breathing can guide movement. It helped me think about the interaction of the three diaphragms as I breathe. And very interestingly, how breathing can affect my mood and my thinking. I know, but need reminding from time to time, that breathing is the most basic and yet most important thing I do. I recommend this course highly!"  
- Tim Kratz, yoga teacher and trainer
"Jen delivers outstanding online courses in a professional and intimate way. She has a way of getting past the screen and engaging with her students in a way that feels comfortable and real. Her passion and knowledge of the material she teaches shows. I highly recommend working with Jen!"
Christine Carr - yoga therapist
"I thought I knew everything about breathing, but I do not. This one changed me. I love how Jen applied the teaching of anatomy principles - it was really helpful to have ways to actually use what I learned! This workshop was a full strategy towards understanding posture and the implications it has on the way we breathe. Jen offered easy ways to assess and support posture to facilitate the body's innate ability to breathe, and I've been using them myself ever since - I can't wait to apply them in a yoga class and with my students. I feel very confident that I'll be able to explain the anatomy of breath, posture, and balance and can't wait to take additional trainings from Jen."
Kari Kwinn - author, educator, yoga teacher and trainer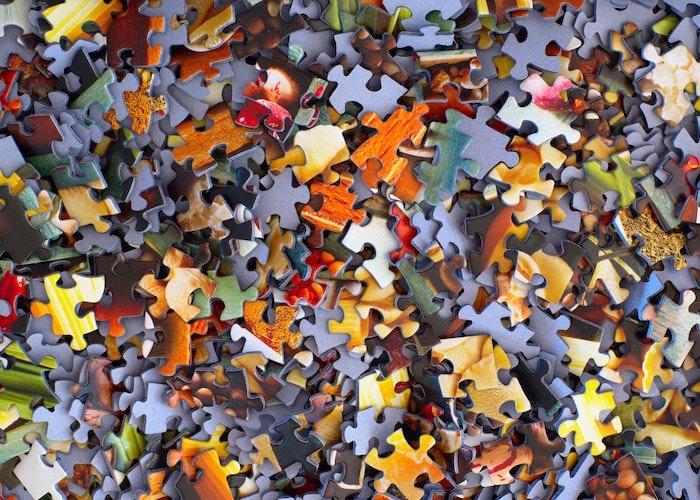 Module 1:
Breathing Structure & Function
The first module begins with an exploration of the primary anatomy involved in an optimal breath.
Study and feel the breath cycle.
Get to know the muscles that work together to create an effective breath.
Look at common and suboptimal patterns.
Get clear on why our breathing pattern matters and what difference it can make in our lives.
Module 2:
Optimizing Alignment & Coordination
In the second module, we'll cover the alignment of the bones and the coordination of the muscles involved in an efficient breathing pattern.
Explore the positioning of the rib cage and pelvis and the effects of posture on breathing.
Bust some myths and clear out old, unhelpful messages. Get ready for some breathing freedom!
Cover warning signs that let us know when we aren't breathing well.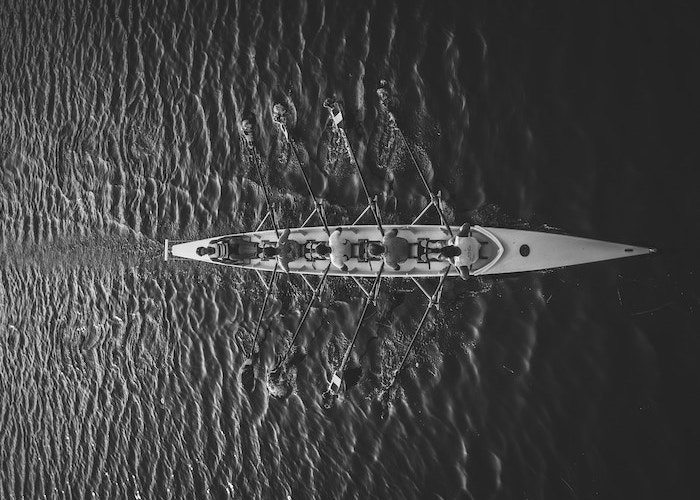 Module 3:
Finding Your Breath
This module is about integration.
Experiment with cues and explore imagery for the movement of the breath in the body.
Practice a guided meditation focused on the movement of the pelvic floor during breathing.
Tie it all together with some simple yoga postures and movement transitions.
This course is about transforming the way you breathe.
Growing up, many of us were taught to stand up straight and told to pull your shoulders back. Somewhere along the way to adulthood, we learned to hold in our bellies, and if we learned anything at all about the pelvic floor, it's most likely that Kegels can solve any problem we might have. As adults, many of us spend extended amounts of time in a seated and/or static position, and for most of us, there is no shortage of stress in our lives.
Over time, we tend to develop breathing patterns that don't serve us well, but imagine how freeing it would feel to breathe with ease. To feel your neck and upper chest relax and your lower ribs expand. To experience a calming sensation that you can bring about anywhere, anytime.
We don't realize the power our breath has until we understand how to optimize it from the inside out — everything begins with and connects to the breath. 
Breathing is a dynamic process closely linked with posture. In this course, you'll learn the structure and function of the breath cycle, assess your own postural alignment, and experience the effects of position changes on your breathing pattern. You'll optimize your breathing and learn how to use it to affect your body's systems - to filter the noise, to decrease stress, and to shift from fight or flight to rest and digest.
Optimize Your Breathing features downloadable content that includes videos and PDFs. You'll enjoy lifetime access to the course at no additional cost as the content is updated or expanded in the future.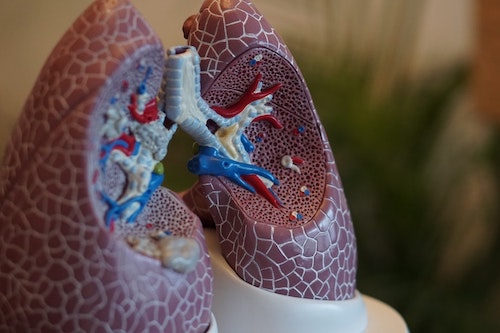 The Breathing Team
Explore the anatomy of breathing including the respiratory diaphragm and pelvic floor.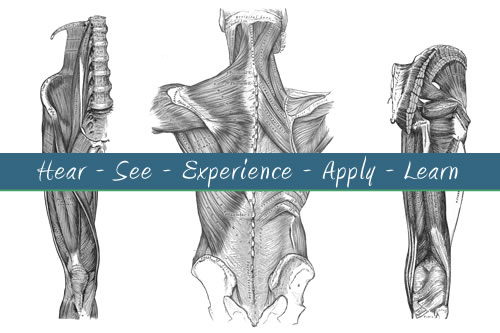 Integrate What You Learn
Apply these concepts in your own body, and then bring it into your everyday life.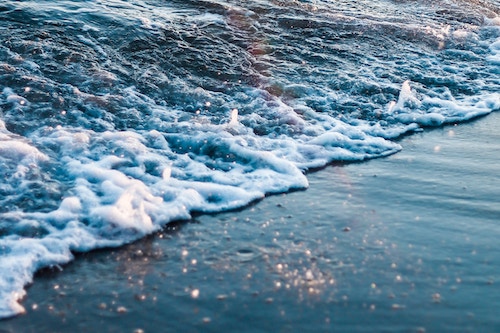 Explore Imagery
Get creative with imagery and metaphors for the breath, and use what works best for you.
Plus: Bonuses to Help You
Generate Momentum and Apply What You Learn
Audio Practice Files
Better breathing takes time and repetition. I've got you covered!
3 short, simple, accessible practices to put what you've learned into action and create a regular practice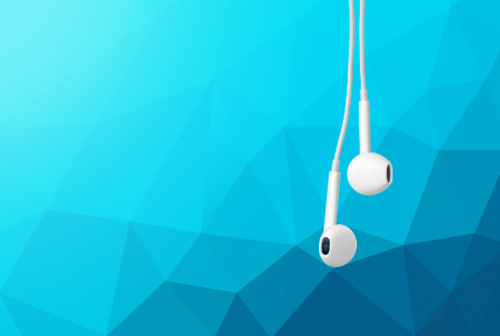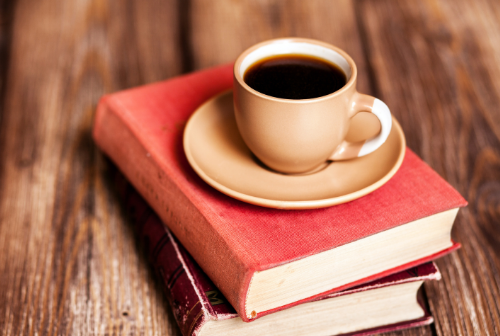 Book Discussion
The focus will be James Nestor's fascinating book, Breath.
We'll discuss top takeaways, share our experiences, and cover practical (and not-so-practical) tips for better breathing.
The course is currently closed for enrollment.
Join my email list to be notified for the next session.
Frequently Asked Questions
When will I get access to the course?
You'll have access to the full course as soon as you purchase it. The course is self-paced, and you can access it in a web browser or with the Teachable app.
How long will I have access?
You will have access for the lifetime of the course. If the course is retired someday, you will have the option to download any/all of the content. Also, as the course is updated or expanded, you will receive all the new material at no additional cost.
Can I ask questions about the course material?
Absolutely! There is a community group that accompanies the course. There will be three live sessions for Q&A, review, and discussion which will be recorded and available to watch in the group. Each lesson also has a comments section where you can ask questions and share experiences.
What are the benefits of packaging the course with the guided meditation series?
Yoga nidra is a form of guided meditation that is beneficial for both beginners and advanced students. It helps you filter the noise, get clear on what matters, and connect to a sense of peace that isn't depended upon feelings, emotions, thoughts, beliefs or even feelings. It's a meaningful adventure that includes live lessons and practices, recordings, and resources. Plus, you save $25 when you package it with Optimize Your Breathing. Read more about the series.
Is there a payment plan available?
Yes!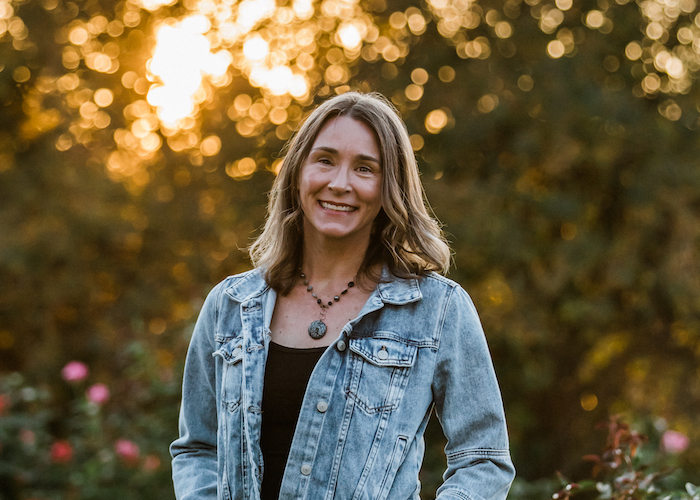 Breathing is the the foundation.
Whether it's for students, clients, or patients, breathing is one of the most important things that I teach. We breathe automatically, but we also have the ability to consciously influence how we breathe which affects our stress, pain, sleep, mood, energy, and even our digestion.
Although breathing well enough to stay alive is a good start, there is so much more! The benefits of effective and efficient breathing are powerful, and I'd love the opportunity to share this journey with you!
About Jen
Jen Wilking is a licensed physical therapist, certified yoga therapist, and experienced yoga and meditation teacher. Lighthearted and passionate, she's known for her engaging style and ability to share complex concepts in a clear and accessible way. Jen has been developing and delivering anatomy-related workshops and trainings since 2013. Her workshops are applied, relevant, and fun.
More Testimonials from the Previously In-person Version of This Material
This was such a thoughtful and approachable way to dive into a not always accessible topic. I appreciate Jen's welcoming and warm teaching style and really enjoyed this workshop! Thanks, Jen!
I highly recommend Jen's How You Breathe Matters workshop. With the 1-on-1 format Jen was able to assess what I already knew, set specific learning goals, and help me apply that knowledge to my own body as well as my teaching. I left with concrete skills to apply in my yoga classroom, as Jen provided science-based alternatives to some of the commonly heard cues and teachings around breathing in yoga.
Laurel Cepero
I took Jen's Breath Workshop in March of 2019. To say it was life changing would be an understatement. I, like most yogis who have been practicing yoga for many years know the importance of breath. Jen 's workshop deepened my understanding of the anatomy and how the breath works. She has a way of explaining how the anatomy works in a fun and enlightening way, so simple but so enlightening! Jen's How You Breathe Matters is truly a gift. Thank you, Jen!!
Cookie Spatafora